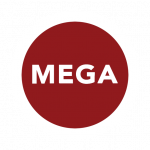 Lapidarij Narodnega muzeja Slovenije
Prestavljen!
Razmere v zvezi z epidemijo COVID-19 ne omogočajo izvedbe dogodka 30. maja 2020. Prvi MEGA dogodek v Sloveniji je prestavljen za nedoločen čas. 

COVID-19 in geoLjubljana 2020
National Museum of Slovenia, Lapidarium pavillion
Rescheduled!
The situation regarding COVID-19 epidemics does not allow geoLjubljana 2020 to take place on May 30, 2020. We are rescheduling the first MEGA event in Slovenia to as yet unspecified date.

COVID-19 and geoLjubljana 2020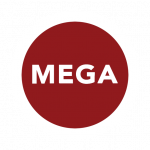 Dogodki bodo potekali v Ljubljani in okolici. Lokacija glavnega dogodka bo omogočala, da doživite tako utrip velikega dogodka kot sobotni utrip mesta. In poberete mestne zaklade, ki jih je v krogu 1 km od središča več kot 50.
The events will take place in and around Ljubljana, the capital of Slovenia. Main event location is central, so you can conveniently enjoy the event and everything our city has to offer to visitors, including more than 50 geocaches within 1 km of the city centre.
Dogodki | Events in Slovenia
Pridružite se | Join the fun
Slovenski geolovci smo zelo družabni. Za geolovsko srečanje izkoristimo vsako priložnost. Pridružite se nam zadnji vikend maja 2020 v Ljubljani! Takega dogodka pri nas še ni bilo.
In Slovenia, we love events. At events, we have been climbing mountains, visiting caves and cold war bunkers, removing massive amounts of invasive plants, carrying toads and frogs to safety or just hanging out in a cozy place for a long geochat. Visitors from all over the world are always welcome. Join the fun from May 28 to May 31, 2020, in Ljubljana!